Recognize early bull or bear trends
Our oscillators are developed to detect early movements in the opposite direction of the market. In addition, we print divergence lines that are bullish, bearish, or almost unrecognizable hidden. Great for taking your emotions out of your trades.
Curious about our oscillators? We offer a free trial period. Use this to your advantage and starting improving your trades today.
With many different oscillators, you always have your ideal tool available. Everyone has other preferences. We've developed RSI, Stochastic, MACD, Awesome Oscillator, WaveTrend, ZigZag, and DPO.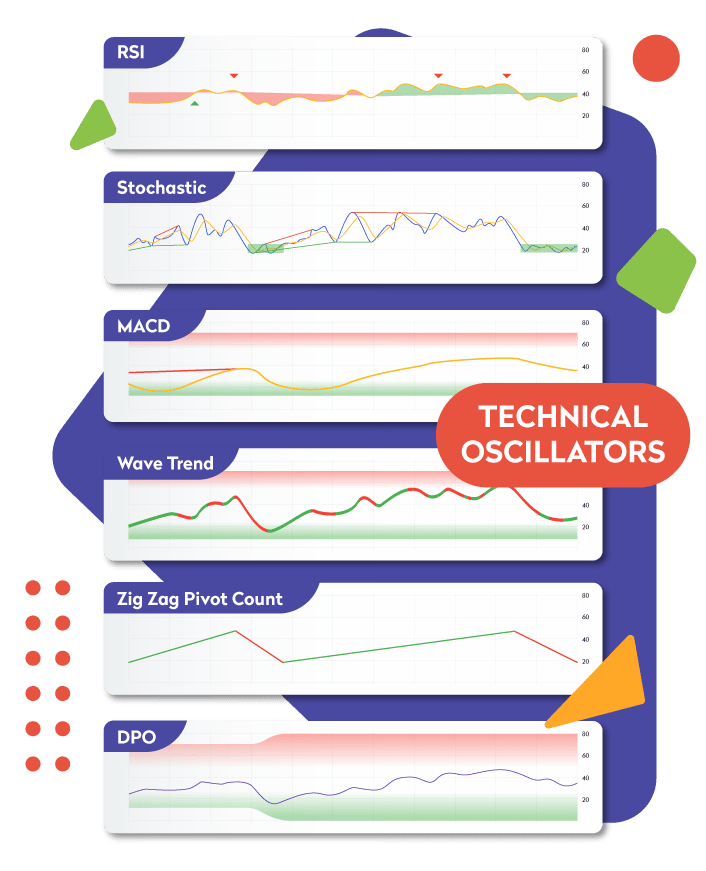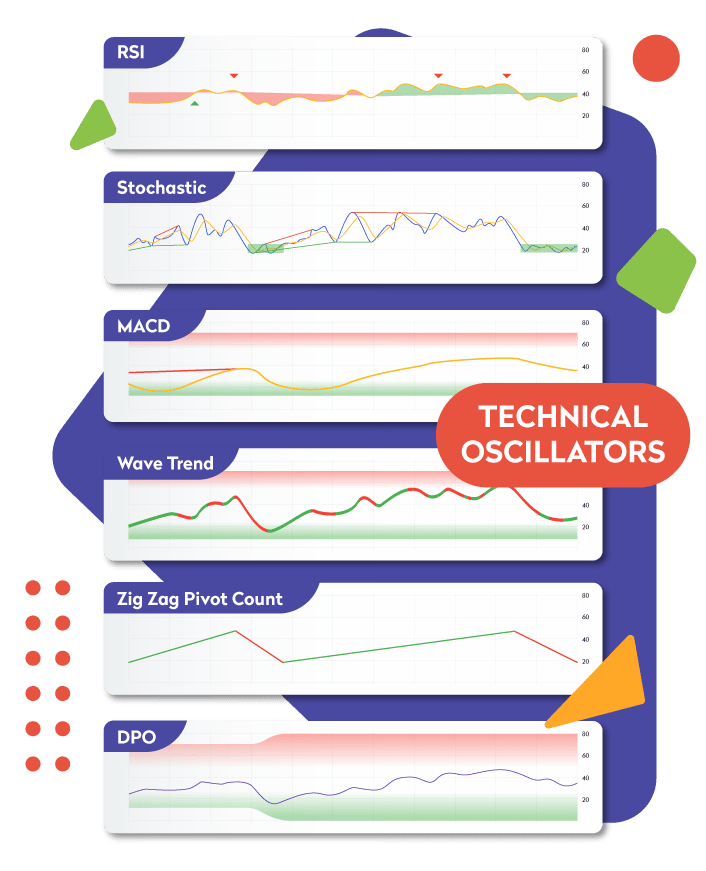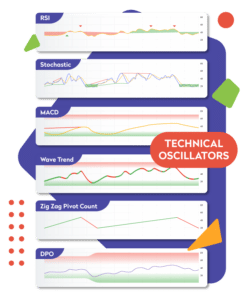 Innovative premium indicators
Premium indicators you need to trade
Highly valued indicators with changes from our developers to make better use of them and spot bearish or bullish signals earlier then the market.
All Premium Tools in One Place
Start trading with our overlay, patterns, oscillators, and innovative smart money tool.